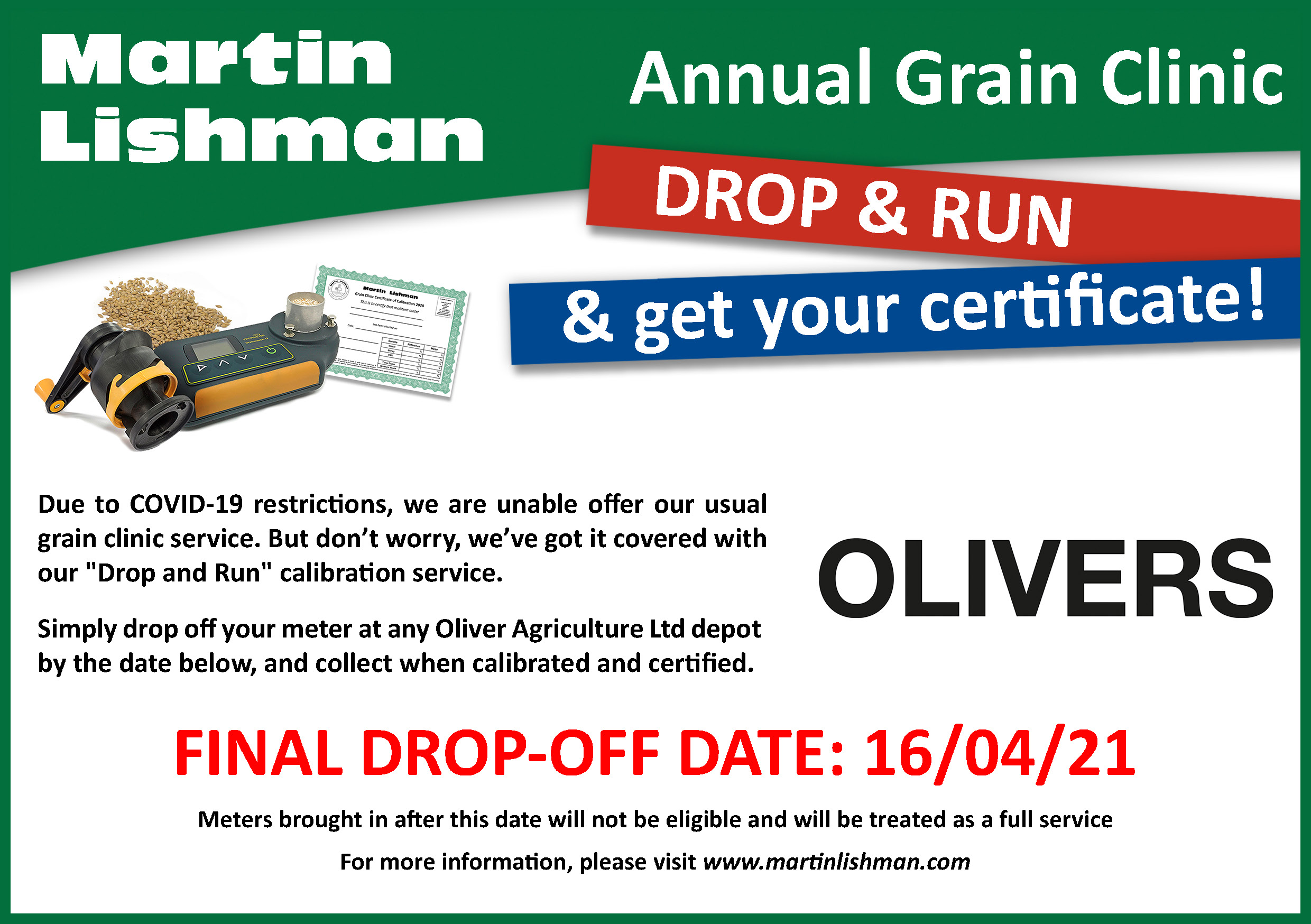 PLEASE NOTE THIS SERVICE ENDED ON 16th APRIL 2021
OLIVERS Drop and Run Grain Clinic returns for 2021!
Martin Lishman Drop and Run Grain Clinic available at OLIVERS.
£18 per individual meter and £5 per additional probe.
Drop off at your local OLIVERS Branch by 16th April 2021 for Calibration & Certification!
Book in with your local branch Parts Team!
Download and complete the form below!